SRP (Strong Retracement/Reversal Points) Pro is a powerful and unique support and resistance indicator.
It displays the closest important levels which we expect the price retracement/reversal!
If all level are broken from one side, it recalculates and draws new support and resistance levels, so the levels might be valid for several days depending on the market!
If you are still hesitating to start using this fantastic tool, you can
check this link to see how effective and magical these levels are!
Telegram-Bot: https://t.me/Gioteen_Bot
Adding this Telegram bot lets you see levels on EURUSD, GBPUSD, and Bitcoin
for free!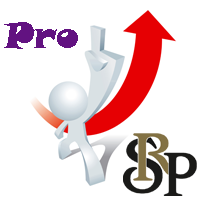 Buy the 'SRP Pro' Technical Indicator for MetaTrader 4 in MetaTrader Market (mql5.com)